Famous Bodybuilder Mike Christian
Mike Christian :
Height: 6ft 1in
Weight: 226 lbs
Birthdate: Dec 5, 1955
Marital Status: Single
Home: Ohio, United States of America
The childhood and youth of the famous bodybuilder Mike Christian is quite typical for many American black-skinned guys of his time. He was born on December 5, 1955 in Cleveland, Ohio, in a rather poor family, living right out of the best conditions. At the age of 9, Christian's mother died of cancer, after which the burden of raising three children was imposed on his father. However, for a working day, this was an unbearable burden. Mike's father decided to move to sunny California, where he believed it would be easier to manage with children and easier to make money. However, taking this step, he almost did not put a "cross" on the fate of his eldest son.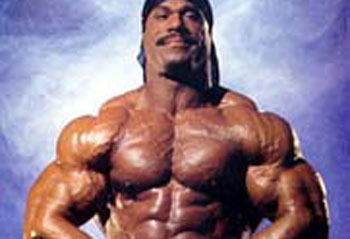 Mike, given to the "upbringing" of the gangster streets of Los Angeles in the 70s, very quickly absorbed all his qualities. As a teenager, he clearly understood one harsh truth – the harder you are, the easier it will be to survive. Mike from the very beginning begins to train hard, drawing inspiration from the pages of popular sports magazines about bodybuilding. Very soon he becomes the leader of one of the teenage gangster groups in Los Angeles. This status imposes a certain obligation – Mike had to constantly prove his superiority, but because of his sporting activities have become even more intense.
His father, concerned about the fate of his eldest son, decided to leave Los Angeles and move to a smaller place, which means less. Christian's family moved to Oregon, where Mike immediately becomes a visitor to one of the gyms. It is this moment that becomes a turning point in the fate of a young 20-year-old athlete with banditry. His formed athletic figure immediately been noticed by the famous in his city bodybuilder Charles Amato, who attended the same sports hall as Christian. He invited him to take part in a bodybuilding contest taking place in Portland. However, having learned the details of the competition, namely the need to perform in underwear, buttered butter, posing in front of a large audience – the obstinate and arrogant Mike perceived such an invitation as an insult. Amato took about a month to persuade Mike to overcome his disgust and become a participant in the competition. So, in 1976, 21-year-old Mike Christian won his first victory at a competition of this kind.
From now on, Mike begins to look at bodybuilding differently. For him, this sport becomes a kind of gangster streets, where you need to be the strongest, so that you will be respected. After a while he even comes up with a nickname, which already speaks about the unshakeable character of its owner – "Iron Warrior".
For three years, Christian trains in all the rules of bodybuilding and in 1979 becomes the third on Mr. Pacific Northwest and third in Junior Mr. America.
In 1981, Christian realizes that it's time to move to a new level and together with his girlfriend Marla moves back to Los Angeles, where the development opportunities are much greater than in Oregon.
In the 82nd year he takes part in NPC USA Championships, where he becomes the fifth in the heavyweight division, seeing how Lee Haney wins. This gives Mike even more enthusiasm, and he strikes with new strength in training. The next year was marked for him by a victory in the championship of California in bodybuilding, held in the amphitheater of the Fresno school. At least six television channels have broadcast this competition and now Mike is beginning to be recognized in person not as an aggressive guy with a criminal past, but as a professional athlete.
A professional bodybuilder's card is brought to him by a victory at the Amateur World Championship in 1984. Right after it he wins the NPC and takes part in the prestigious Champions Night tournament, where he becomes the fifth among the best of the best bodybuilders.
Further career of Mike was constantly up, only with small falls. He took part in more than 22 professional bodybuilding tournaments, he was always one of the best five in Mr. Olympia, not counting the smaller competitions. Mike completed his ascent in 1990, at the age of 36, for a very trivial but serious reason – drugs. There were rumors that the drugs that he was taking to gain muscle mass were all the blame, but anyway, after passing the treatment course, Christian was no longer able to perform. He began to promote a healthy lifestyle, wrote articles on the correct exercise and gave numerous interviews. Today, Mike is the owner of the company for the manufacture of sportswear for bodybuilders.
Iron Warrior Mike Christian, a descendant of a troubled family and once the head of a gangster group, managed to overcome all difficulties and, due to his persistence, really become one of the strongest people on the planet. For his services during the performances and active propaganda of bodybuilding and healthy lifestyle, the name of Mike Christian was inscribed in the IFBB Hall of Fame in 2005.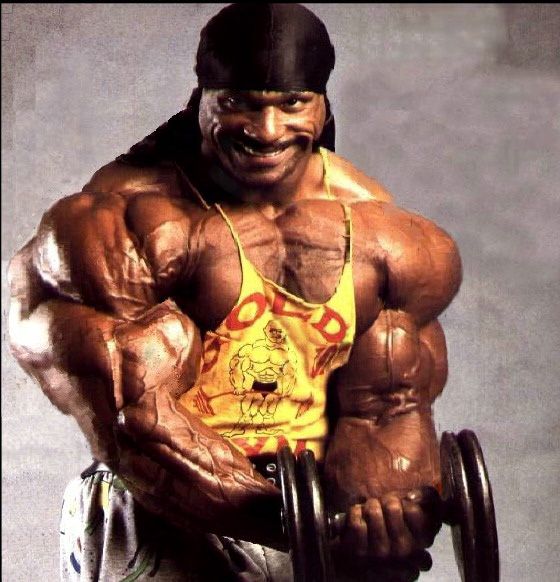 Participated in the following shows:
1990 IFBB Olympia – 4th
1990 IFBB Arnold Classic And Internationals – 2nd
1989 IFBB Grand Prix Holland – 6th
1989 IFBB Grand Prix England – 4th
1989 IFBB Olympia – 6th
1989 IFBB Grand Prix Finland – 5th
1989 IFBB Grand Prix France – 2nd
1989 IFBB Grand Prix Germany – 1st
1989 IFBB Grand Prix Spain – 1st
1989 IFBB Grand Prix Sweden – 2nd
1988 IFBB Grand Prix US Pro – 1st
1988 IFBB World Pro – 1st
1987 IFBB Olympia – 4th
1987 IFBB Grand Prix France – 5th
1987 IFBB Grand Prix Germany – 3rd
1986 IFBB Olympia – 3rd
1986 IFBB World Pro – 2nd
1986 IFBB Los Angeles Pro – 2nd
1985 IFBB Olympia – 5th
1985 IFBB Night Of The Champions – 4th
1984 NPC Nationals – 1st
1984 IFBB World Amateur Championships – 1st
1982 NPC USA Championships – 4th
Watch a Video Featuring Mike Christian
buy steroids bulk