Ed Corney is often called the greatest among the masters of posing in bodybuilding. On his account, such titles as "Mr. America", "Mr. Universe". His name is listed in the IFBB Hall of Fame. His classic sculptural forms still inspire many young bodybuilders.
Ed Corney was born on November 9, 1933 in Hawaii. In 1950, he moved to California and there he met athlete Milard Williams, who infected him with love for bodybuilding. In 1967, Ed Corney won his first competition, "Mr. Fremont" in Northern California. Next year, on account of his victories are "Heart of California", "Mr. Northern California" and "Mr. Golden West."
Corney decided not to stop there and went on to the top of bodybuilding, noting his victories in the competitions "Iron Man" (1970), "Mr. California" and "Mr. USA" (1971), "Mr. America" ​​and "Mr. Universe" (1972) ).
At the age of 41, Corney became a professional IFBB and immediately decided to show what he could do. In 1975, he took second place at the competitions "Mr. Olympia", and this despite the fact that his rivals were a dozen years younger than Corney.
From 1975 to 1983 Corney took part in all "Mr. Olympia" (except 1982) and never dropped below 10th place. No less successful was a series of performances in the competition "Night of the Champions" (1978 – 1980).
Another step towards world recognition was the appearance of Corney in the book and the film "Rocking Iron". Images of the bodybuilder appeared on the posters and the cover of the book. In the film, he stands next to Schwarzenegger under his comment: "That's what I call real posing!" Obviously, Corney was mastery in the art to teach others, delighted not only spectators, but also rivals. And to this day, many bodybuilders are trying to imitate Corney's technique.
In 1994, the athlete returned to the competition, and two years in a row (in the same 1994 and in 1995) took first place in the competition "Master Olympia" in the category "Master 60". In 1996, he rolled back to 11th place, but in 1997 he regained his form and confidently broke into 2nd. The last performance in the career of Corney was "Arnold Schwarzenegger Masters" in 1998.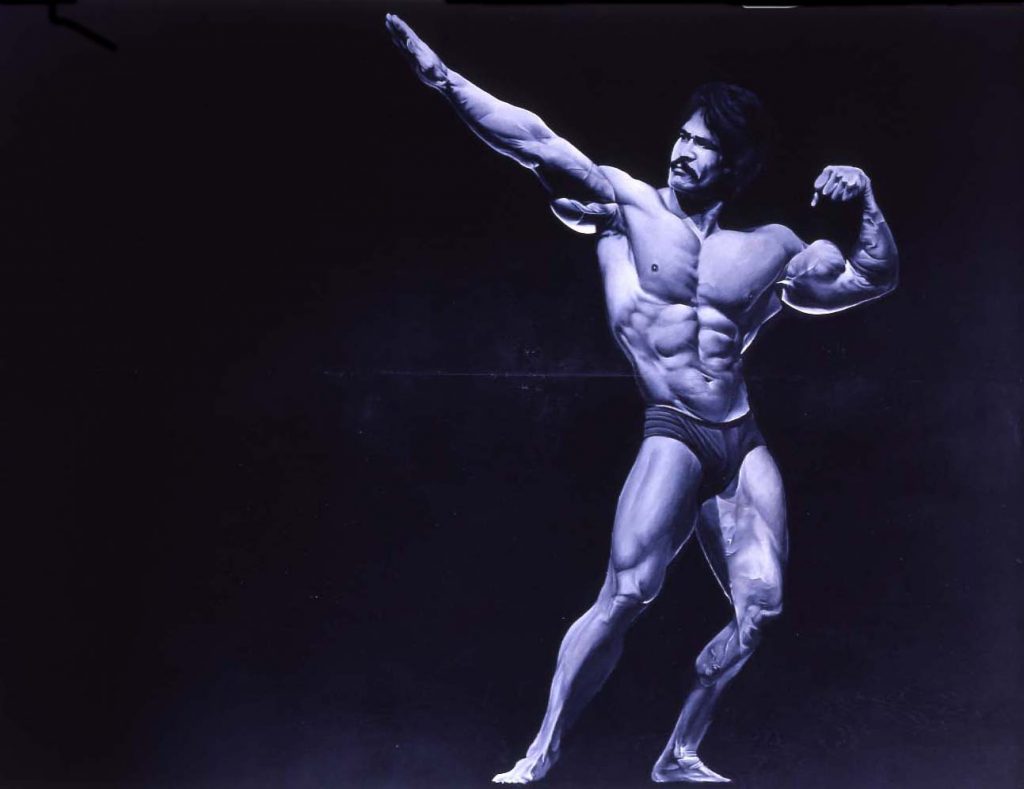 About himself Corney in his time said: "I perceive my body as an art, I spent 20 years to find the form I am in now, and if this is not art, then I do not know what art is".
In 1999, Ed Corney underwent surgery on shoulder, due to which drugs that thicken the blood, caused him also a heart attack. For a while he was in a coma. After some period Ed could only move in a wheelchair. Deciding that he was already well enough, Ed returned to an active lifestyle and training. At first he left the wheelchair, then firmly settled in the gym, where he now holds up to seven days a week. He is engaged in what a person of this scale, who lives in California, should do – travels through exhibitions and tournaments, lectures, transmits his experience, coaches.
us steroids online